Poultry skinning
Our poultry skinning machines meet the requirements of the modern food processing industry. The machines we offer are developed for skinning chicken / chicken breast as well as chicken drumsticks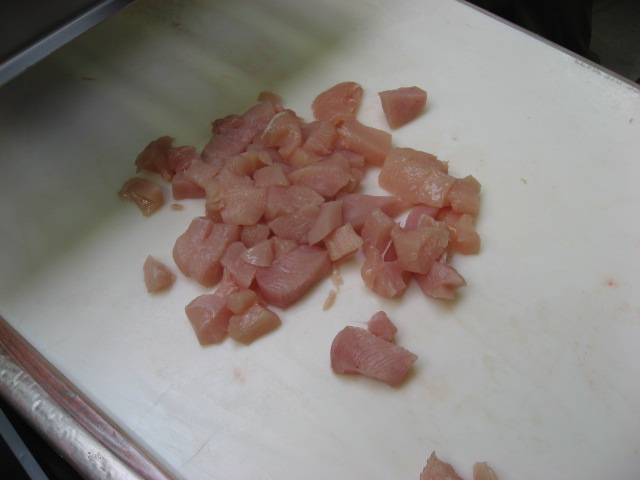 Slicing / Dicing
Whether to cut weight-accurate or uniform slices, we achieve this with precise and latest computerized cutting technology. We use slicers and circular blade cutting machines.
Both, fresh and frozen goods can be processed with the appropriate cutting machine. For cutting cubes we offer different models of dicers.
Soft Separator
In a gentle way, the soft separator removes valuable remaining meat from bones of poultry. The result is a pure by-product, without tendons, cartilage or bone parts. Even the smallest machine has a remarkable capacity of approx. 400 kg / hour.
The separated meat maintains its natural fibre structure because it is not grated, ground or heated in any way !